About our Game
---
What if you became a Sheriff, who is surrounded by Enemies? You have a revolver but there is no line of sight to shoot them.. . The Solution: Ricochets!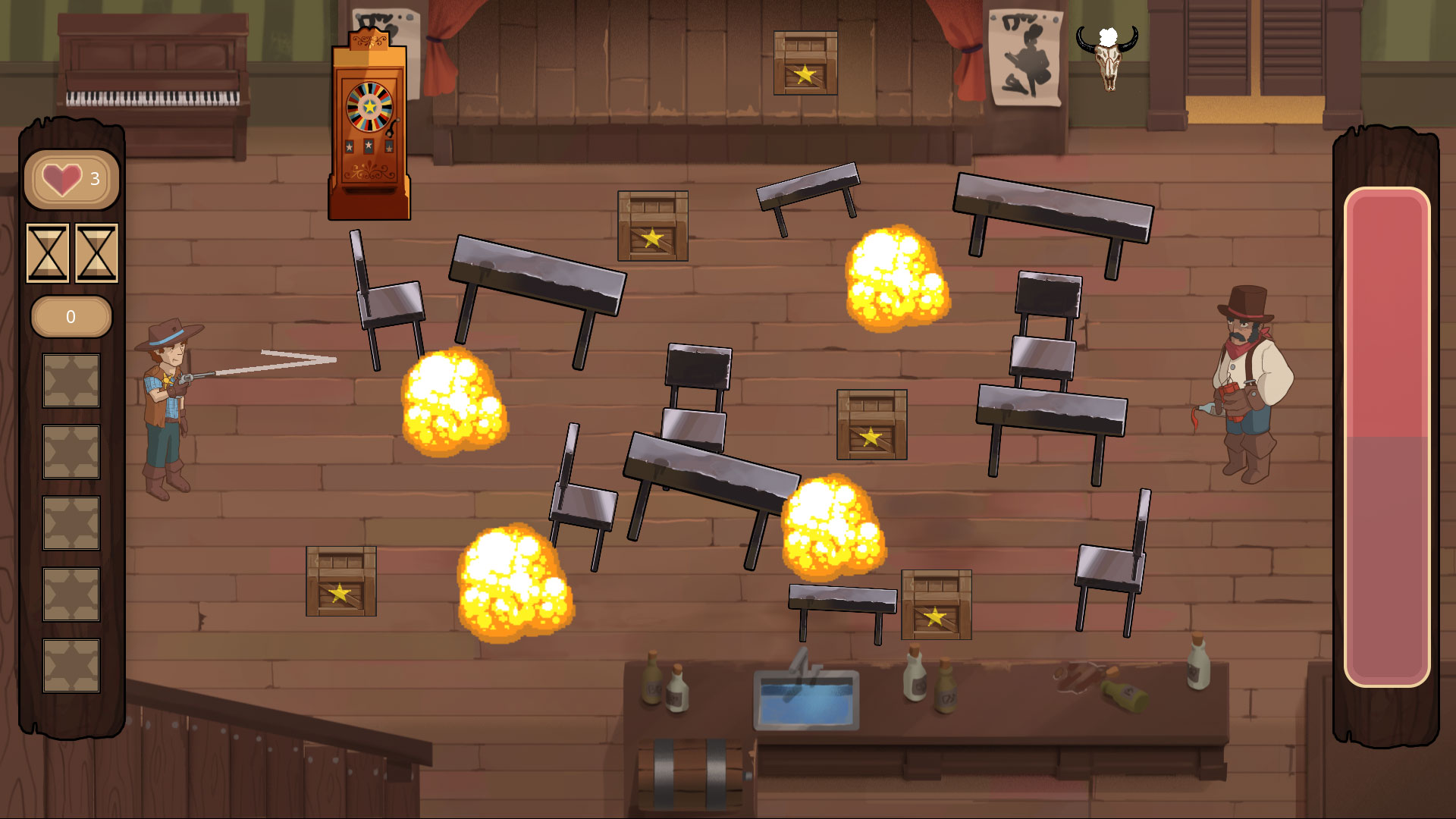 Who We Are
Rico Sheriff is a creation by nine Students of the S4G School for Games GmbH, Berlin. The team name is "Gamesbusters". This is is a first semester project, created within ~ 1500 hours of manpower.
What We Do
Our Goal was to create a unqiue mix of Puzzle and Action based on the idea, that you need riccochets to beat the game.
Completely free
Three levels with 11 substages
Five Bonus items
Challenging puzzles
No Ads
Funny
For young and old'e
Unique soundtrack